Scout & Screen:
Source Quality Candidates. Attract Top Talent.
We enable recruiters (agency and in-house) to focus on high-value tasks by taking over the groundwork for them.
Focus on only high-quality, highly engaged candidates. We filter out the rest.
Candidate Sourcing

We take over the very important but incredibly tedious taks of identifying candidates which fit your requirements online.

Candidate Outreach

We take over the initial outreach to candidates which let's you focus on talking to candidates that expressed first interest in your job opening.

Candidate Coordination

We take over the initial high-level screening and coordinate the following calls for your recruiters and hiring managers.
Last 30 days
Candidates sourced per month

Average External Approval Rate
Benefits of working with Talmore+
Why Partners choose Talmore+
Reduce Time-per-hire

Hire target candidates faster and more efficiently through active sourcing.

Reduce Cost-per-hire

Save cost by offloading tedious work to your Talent Sourcers.

Improve Scalability

Get recruiting manpower right when you need it and grow your team.

No more Tedious Work

Focus on your high-value tasks. Engage only with pre-qualified candidates.

Increase Recruiter NPS

Let your recruitment team focus on what they enjoy: talking to interested candidates.

Keep your Team Lean & Agile

Keep your team lean and focused by outsourcing the tedious work to Talmore+.
Let's schedule your personal Discovery Call.
We will open our blueprint and share our best practices with you. Let's have a look at your recruitment pipeline, processes and team setup in order to explore how our team could support you.
Talmore+ is your Tech-Enabled Recruitment Partner
We believe in the power of process & technology. We leverage a set of tools and software to reach your goals, including our own proprietary solutions such as the TalmoreOS.
Candidate Sourcing
We follow a structured, tech-enabled and repeatable process from understanding your requirements to identifying candidates that are a great fit for your open positions.
Talmore+ JD & Briefing

Being properly aligned is the most important thing in our collaboration. To ensure this we use a standardized format, we will be literally on the same page.

Hunting Ground Research

Depending on the role our team might start with a proper Hunting Ground Research to understand which former employers your team wants to see on the candidates CVs.

Internal Quality Assurance

We take quality seriously, this means that every Talent Sourcer is guided by a Teamlead who will double-check candidates before they are handed over to you.

Submission & Feedback via TalmoreOS

We will submit candidates via our TalmoreOS which allows you to easily give feedback and approve candidates.

Data-Driven Approach

You can only improve what you measure. We know exactly how many candidates an individual Talent Sourcer is producing and what their quality metrics are.
Candidate Outreach
From running thousands of outreach campaigns we developed a mix of automation and individualized messaging that allows us to run campaigns on scale with high conversion rates.
Contact Detail Research

We use a variety of paid tools and proprietary tools to verify the contact details of candidates.

Conversion Rate Optimized Campaigns

Based on our joint experience, we will handcraft highly converting messaging campaigns to drive candidate interest.

Individualized Outreach

The campaigns will be run from individual Talent Coordinator accounts which will represent your brand on point.

Interest Qualification via Chat & Email

Our team will check if candidates are interested in your role before moving them forward.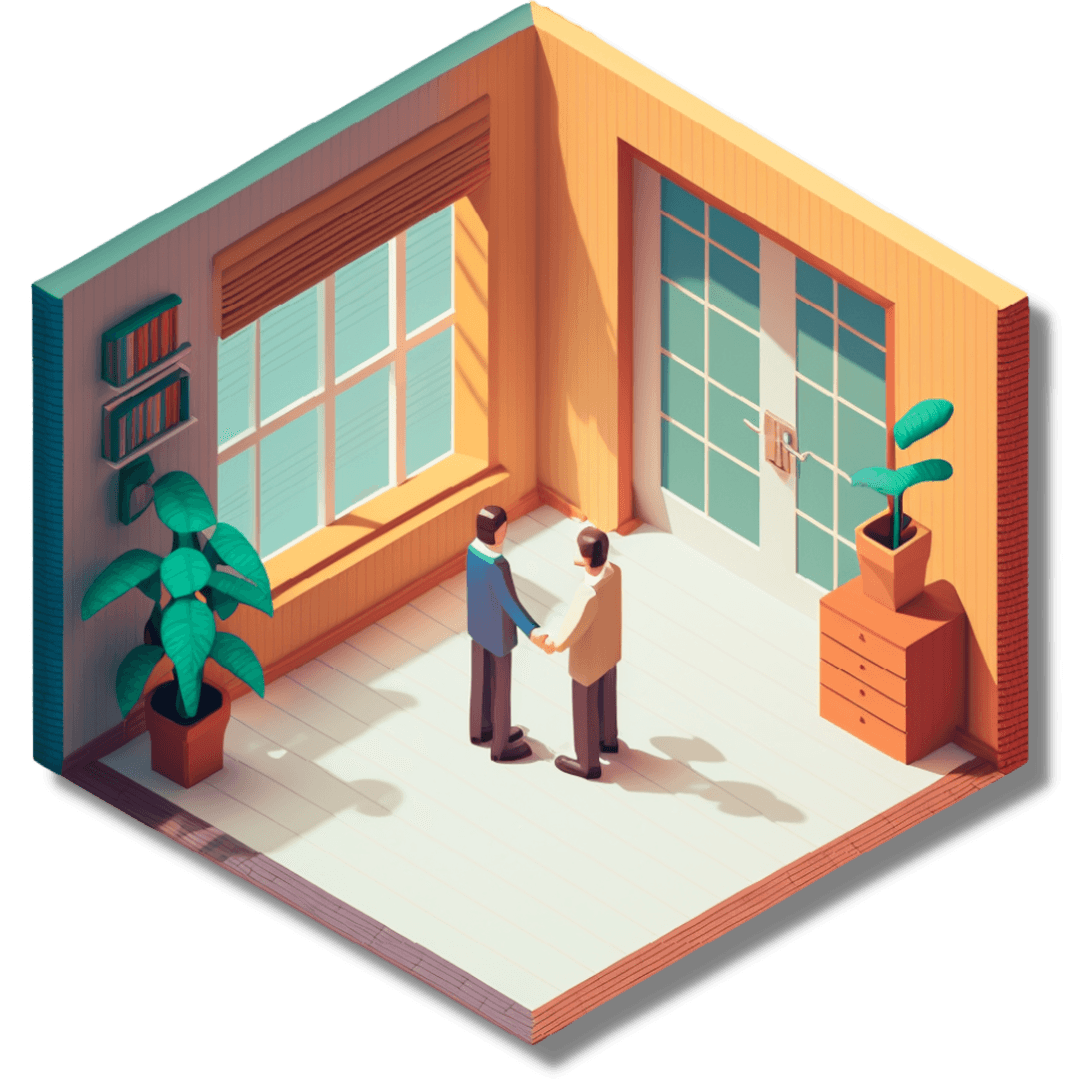 Candidate Coordination
We can conduct initial screening calls to check requirements such as salary expectation, location, and timeline. Once your team wants to speak to the candidate we can handle the scheduling and coordination for you.
Phone Screening

We can jump on first screening calls to make sure that candidates fit to your salary range, timeline and location.

Interview Scheduling & Coordination

We are taking over tasks from keeping candidates engaged to scheduling interviews with your recruiters and hiring managers.
We scale through your success, so we both have skin in the game
Time to impact

2 weeks

Customer's avg NPS

8.3

Avg customer intros

2
Let's schedule your personal Discovery Call.
We will open our blueprint and share our best practices with you. Let's have a look at your recruitment pipeline, processes and team setup in order to explore how our team could support you.
Your peers hire great talent fast and efficiently!
Companies that grow fast and are built to stick benefit the most. All we do is rooted in battle hardened blueprints and can easily be scaled to your own team. This allows you to grow predictably and repeatably.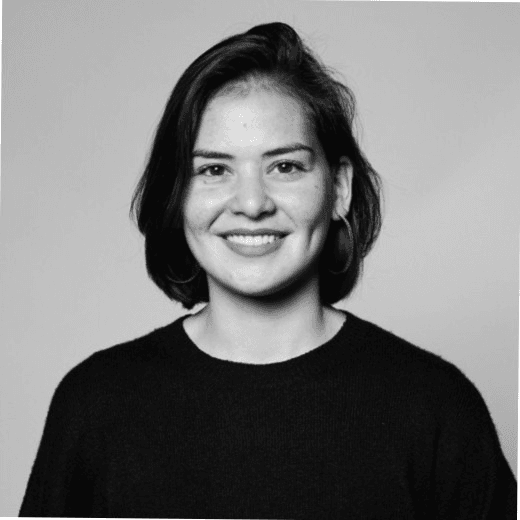 Great partnership between Talmore+ & our team. The whole team - team leads and talent sourcers - have delivered what we expected. Very reliable, efficient and approachable. We can only recommend working with them.
Let's schedule your personal Discovery Call.
We will open our blueprint and share our best practices with you. Let's have a look at your recruitment pipeline, processes and team setup in order to explore how our team could support you.
A typical timeline takes you online within 7 working days
We will align with you and your team to match your ideal pace and boost your recruitment pipeline.
1. IMPACT CHECK / DISCOVERY CALL

+ Intro w/ talent acquisition leader and founder

+ Role, Process, and Team Check

+ First insights are shared

+ Proposal is shared

2. DECISION

+ Commercials and questions are clarified

+ Value trading happens

+ Signing: SLA, and proposal

+ Communication is established: Slack, calendars

+ Team is assembled: Docu & project mgmt set up

3. PRE-KICKOFF CALL

+ Intro Talent Acquisition Leader & Customer Success Manager

+ Technical setup is done

+ Admin and organisational setup is done

+ Impact Plan for Trial created

4. KICKOFF CALL

+ Intro Talent Acquisition Team & Talmore+ Team

+ Briefing on first roles

+ Alignment on communication style and cadence

5. TRIAL PHASE

+ First results are shipped within 1 week

+ Weekly operational check ins

+ Monthly performance review and project iteration: by collecting NPS and qualitative feedback

6. RAMP UP PHASE

+ Longer term partnership is signed

+ Output is increased and quality further optimized

+ Monthly performance review and project iteration: by collecting NPS and qualitative feedback
Leadership Team
The leadership team has (co)built 15+ ventures, built 13+ revenue engines (€300m ARR), and placed 1,000+ candidates across Europe, USA, and Southeast Asia.
Lisa Encarnacion

Head of Learning and Development

Lisa is motivated by building a team of world-class Recruiters, Talent Sourcers and Talent Coordinators.
Talmore's 80+ talents are looking forward to proudly representing your brand
Our talents are hand picked and trained in the Talmore+ Academy. Through the academy and work they do, they upskill to double their market value and have an average NPS of 8.3.
We are company builders and recruiters ourselves. Whatever we build is designed to scale and last.
Candidates Sourced

1,000,000+

Candidates Hired

5,000+

Smiles Caused

100,000+
Frequently Asked Questions
Can we start with a trial?

Yes, we typically start our collaboration with a 3-month paid trial, allowing us to align on your searches, set up a good communication flow, and see the first results.

How much time does my team have to invest?

This heavily depends on the number of roles and how fast we are switching between different roles. At the beginning of every search, we need a proper briefing and a chance to align with you after sourcing the first candidates. To keep up steady communication, we implement a weekly check-in on most of our accounts.

How is the team structured?

Every account has a team of Talent Scouts which are managed by a Team Lead. The Team Lead is more senior and makes sure that the searches are going in the right direction. For new searches, all candidates are double-checked by the Team Lead before being submitted. Additionally, a Customer Success Manager will have regular check-ins with you and your team to ensure that we are having the impact you signed up for. If we handle the candidate outreach or coordination we will add Talent Coordinators to your account.

Could we speak to one of your clients before signing on?

Yes. Once we have determined that our team is a good fit for your needs, we can arrange a reference call with an existing client.

Where do you source your candidates from?

This depends on the role but in most cases, we use LinkedIn and other similar databases.

What kind of roles does your team work on?

Our team is working on a wide range of roles from tech, marketing, sales, and finance accounting to engineering. Based on the roles we are able to include internal specialists to guide the search.

What is the background of your Talent Scouts?

All of our Talent Scouts are college educated and often have gained first experience in relevant roles before they joined Talmore+. Before they are staffed on a client account, they go through a 6-week training within our Talmore+ Academy.

Do you also contact candidates? How do you do this?

Yes, we can also reach out to candidates for you. In this case, our Talent Scouts and Coordinators who interact directly with candidates will represent your brand. This strategy leads to the highest conversion rates.

How fast can we start the collaboration?

We are typically able to staff a team for you within 1-2 weeks after the contract signing.

Would the team only support my team?

Yes, in our Scout & Screen offering you will work with a dedicated team that is fully focused on moving your recruitment pipeline forward.
Ready to dive in?
Book your personal Discovery Call today.